Welcome to EVSystems Data Solutions
We Turn Data into Solutions ™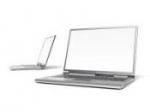 We specialize in helping customers connect SCADA and automation systems to their operation, business and information systems. With over 12 years of experience in industrial automation, EVSystems has the expertise to deliver projects on-time, on-budget and bug-free.
Services
Data historian integration, visualization and migration (OSI PI, GE Proficy Historian, Automsoft's RAPID Historian)
SCADA Design and optimization (GE Proficy HMI/SCADA iFIX ("Intellution"), Cimplicity, Rockwell, Iconics, Wonderware)
System architecture evaluations and consulting
Multi-platform integration
Custom software development (C, C++, C#, .NET, VB/VBA, SQL, Oracle)
>> Learn More
Knowledge Base
Visit our Knowledge Base to download some of our presentations and resources.